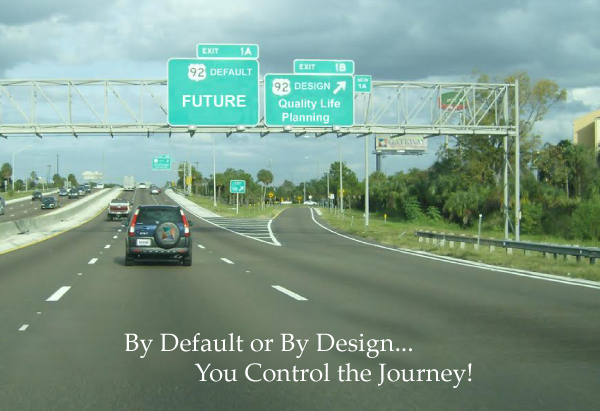 Quality Life Plan®
Our "
Quality Life Plan
"® is more than a traditional financial plan. It's built to "Take the If out of Life"© allowing you to leave a legacy by design and not by default.
The financial decisions you make can result in stress and worry or bring you confidence and comfort. Having the economic means to live a quality life now is as important as saving for retirement.
We want to help you attain and enjoy a quality life now, as well as in retirement.
Our Process
Our investment process begins with the belief that market sector and asset class forces influence the greatest portion of an individual securities price movement.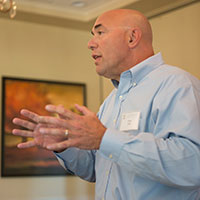 "We believe reaching investment goals requires a strategic focus on all asset classes."
Asset classes rotate in and out of favor constantly. Our process can, and sometimes does, allow us to zero weight an asset class. There are times, for example, when mid-caps and/or small-caps out perform large caps on a relative basis. Hence, we would likely significantly underweight large-cap in favor of the more attractive class. If there aren't any attractive asset classes, we may hold larger than normal amounts of cash or cash equivalents. In such cases, we may utilize some investments such as bonds or even just pure money market accounts.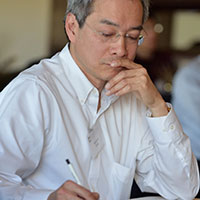 "Simply put, sell discipline knows when to take profits or cut losses."
Sell discipline was completely ignored in the bull market of the late 1990's and is only now being talked about again. We're not new to the party; an active sell strategy has been part of our investment philosophy since the beginning. The very first application of sell discipline is when we first add a position to the portfolio because we must discuss with the client when they feel and we feel the investment has reached the goal we want to achieve. Many times we will implement a stop loss order and/or a sell order at a particular level goal when we add the position. Our portfolios are all updated nightly and are reviewed each morning for changes.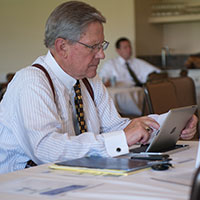 "We monitor the shifts and changes in our client portfolios on a daily basis."
This is a source of great pride for us. Daily monitoring is accomplished with the assistance of technology and our ability to flag accounts and place benchmarks on both the accounts and our portfolio designs. Alert systems allow us to closely monitor the account and make educated decisions as to how to respond. We provide extensive research on holdings in the client accounts, doing stock overlap comparisons, with the holdings under our management as well as those in other investments the client may own. This overlap comparison allows us to ensure each client has a balance in the design of their investments which is not overly weighted in any sector or individual holding.
Our Approach
We believe in risk management, as well as return management. It is our core belief that portfolios should be managed with the intent of helping to lessen overall risk. We focus on using strategies that allow for both wealth preservation and wealth accumulation.
Our investment approach is both
top down and bottom up.
It starts with risk analysis that reviews broad market segments, asset classes, and sectors.
The goal is to determine where risk is the greatest (areas we want to avoid) and where risk is the lowest (areas we may be willing to invest).
Portfolio Construction
We select market allocations, and form within it, asset class and sector allocations.
Technical Analysis
Methodology for forecasting the direction of prices through the study of past market data, primarily price and volume.
Positions and Weights
We utilize stock overlap comparisons, beta ratings, and investment methodologies.
Fundamental Analysis
Methodology to determine the underlying health of a company by examining the business' core numbers.
While many money managers use either technical analysis or fundamental analysis, very few use both. Fixed income securities are chosen with the same care and attention as stocks or other investment vehicles. At Gateway, we strive to increase total return within the framework of capital preservation and reduced overall risk.
Our Style
We are frequently asked to explain
how our investment style differs
from that of other money managers. While we can't comment on the thousands of money managers around the world, it is easy to group most money managers into three distinct styles: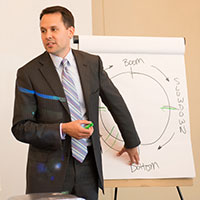 Multi-Style Managers are the most common. They use a typical "
asset allocation
" approach, and tend to put every client into some combination of stocks, bonds and cash.
The theory under this type of approach is that if one asset class, being stocks, or cash, is not doing well, the other classes should be doing better and thus help hold up the performance. However, the opposite is also true. During the periods when one asset class is doing well, the under-performance of the other asset classes may pull down the performance of that one superior asset class.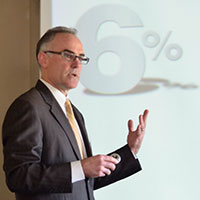 Single-Style Managers are those who use
one particular asset type
at all times, most commonly in equity.
There are a number of very well known and highly regarded managers in the U.S. who only use value stocks in their portfolios. Some use only growth stocks, while others may use only small cap stocks.
These managers tend to do very well for their clients when their particular investment style is in favor. However, specific investment styles gradually go in and out of favor over time. While a single-style manager may do very well for its clients when its style is in favor, it tends to do very poorly when its style is out of favor.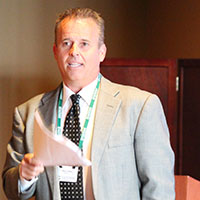 Gateway Financial Advisors
are Style-Rotation Managers. This is the least common investment management style.
Managers using this investment style have to be very accurate in their analysis of the market to correctly move clients into the correct asset classes. When used properly, this strategy can lead to the highest returns.
Investors should understand that active trading in a portfolio may result in a taxable event or subject an investor to additional fees and charges, depending upon the type of account and investment.
Disclosure
---
*Asset allocation and diversification strategies cannot guarantee against loss or assure profit in a generally declining market.